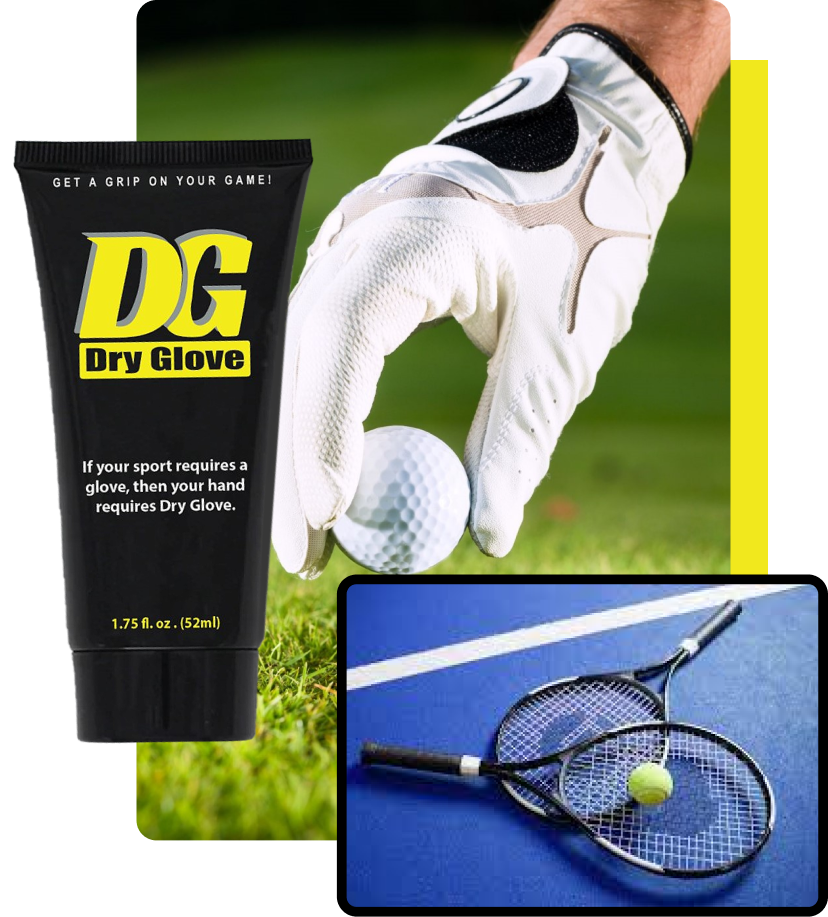 keep your hands dry with
dry glove
Dry Glove was developed because we got tired of ruining expensive golf gloves because of sweaty hands so we partnered with a laboratory and formulated the perfect lotion to keep your hands dry.  Dry Glove will help every golfer who plays in hot conditions and everybody who enjoys other sports and activities that require dry hands.
With a simple application of Dry Glove, your hands will stay dry for hours in turn preserving that expensive glove in most cases up to 4 times as long.
Dry Glove is applied just as any other lotion product and only takes a few seconds to dry.  Just apply a small amount in the palm of your hand and rub your hands together keep your hands dry for hours.